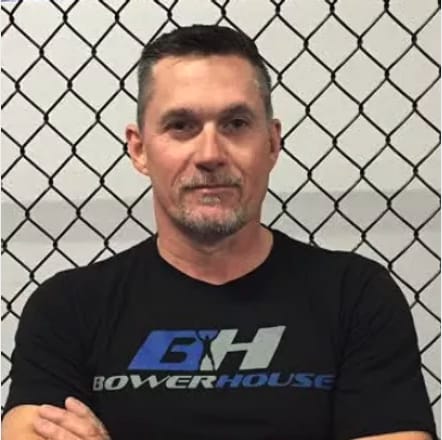 Rob McCraw
MMA Instructor, Black Belt in Shotokan Karate and Hapkido
Coach Rob McGraw has been practicing Martial Arts since 1989 in Shotokan Karate and Hapkido. He received his first Black Belt in Shotokan Karate in 1984 under Grand Master Valerie Romano, and his Black Belt in Hapkido through the U.S.K.M.A.F. with the Master Chief Instructor Chris Shirey in 2002. He continued training for a total of 18 years!
His background includes:

Short stick and weapons defense with local authorities

Kick boxing- Muay Thai ( Killer Bees System ) Israel Gomes

Brazilian Jiu Jitsu

Boxing
Coach McGraw has been coaching MMA for over ten years with both Profession and Amateur fighters. For the past six years he has developed Title holders in the Following weight classes and promotions:

Stellar Fights: 155 Lights weight / Multi X Champion

XFC: 145 Welter Weight Champion

GOTC: 170 Middle weight Champion

CDAMMA: 170 Middle weight Champion
Coach Rob's personal goal is to provide all the knowledge he has to grow his Mixed Martial Artists to be the best they can be. If there is something that he is lacking he will not hesitate to bring other professionals he has trained with or knows through MMA to be successful in helping an athlete get to the next level.

Coach McGraw is currently training BowerHouse's own Professional MMA Fighter, Terry Bartholomew and Amateur MMA Fighter, Sammy Winn.