Take On The Best Ground Grappling In Our Brazilian Jiu Jitsu Classes
Are you looking for a better way to train? Then you've come to the right place. Our Brazilian Jiu Jitsu Classes at Bowerhouse MMA can help you challenge your body and your mind like never before.
This ground-based self-defense system teaches you how to use leverage to overcome a stronger opponent and we're proud to help everyday men and women learn the skills one step at a time.
Take on the best BJJ training in Frederick and get more from every workout!
Why Is Brazilian Jiu Jitsu Right For You?
Did you know that a majority of real-world altercations end up on the ground? Even if you're not interested in competing at the highest levels, our Brazilian Jiu Jitsu Classes can equip you with vital self-defense skills for any situation.
We are proud to offer a flexible schedule each week and we go above and beyond to make our training accessible to all experience levels.
At Bowerhouse MMA, you can learn:
Effective throws and takedowns
Leverage and strategy for the ground
Timing and techniques to maintain control
Effective submission strategies that can keep you safe
PLUS, You'll Challenge Your Body Like Never Before
What's the problem with most fitness routines out there? You get bored and tired of doing the same thing over and over.
That's where we come in.
Our Brazilian Jiu Jitsu classes vary week to week, challenging you with new skills and movements. You'll be so focused on perfecting every aspect of the sport that you won't even realize how hard you're working.
Brazilian Jiu Jitsu Fundamentals
Our BJJ fundamentals program is a gi class recommended for new students seeking to build a solid foundation in Brazilian jiu-jitsu, or the more experienced students looking to improve, and refine the fundamentals of Jiu Jitsu. Students will master the building blocks of BJJ. This class is great for all levels. It is a gi class built on a 16 week rotating curriculum that focuses on the 8 main positions in Brazilian Jiu Jitsu.
Brazilian Jiu Jitsu Advanced
This No Gi all-levels class is an extension of the basic building blocks learned in BJJ fundamentals. Students will further their knowledge in the intricacies of BJJ. The techniques taught during this class are often more advanced techniques that can be used for self defense or in competition. 2nd degree BJJ black belt Chris Bower teaches his students how to put this technical knowledge into practice, and pushes his students to a higher level. This class is open to students of all levels, although it is recommended that less experienced students should take at least 6 weeks of BJJ fundamentals classes. This class is a gi class, and students work to earn stripes, and belts as they progress.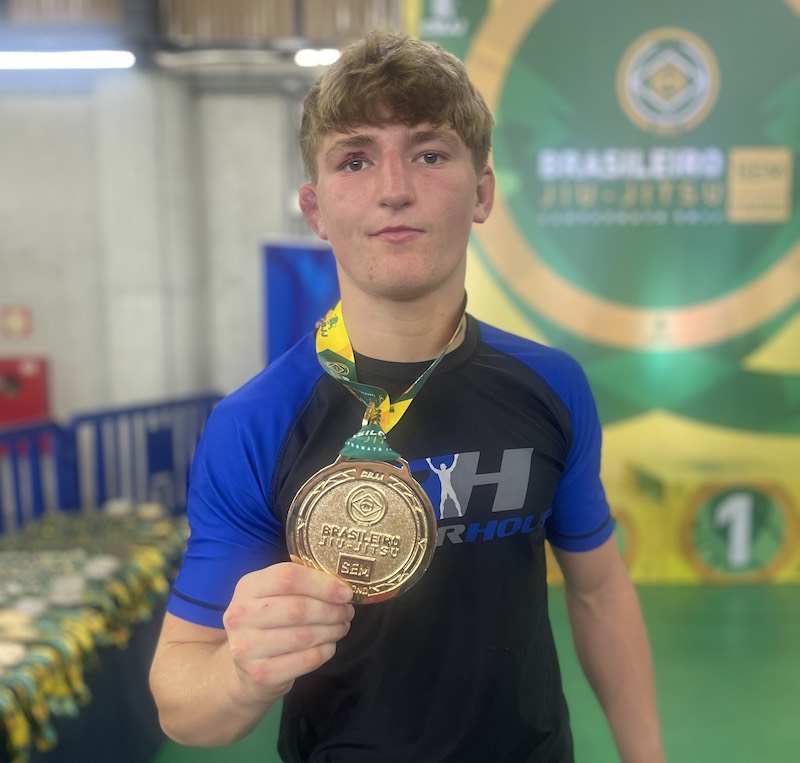 Take On The Challenge Today! Our Brazilian Jiu Jitsu Classes Are Great For Everyone In Frederick
Whether you're a complete beginner or an experienced fighter, we're proud to help you improve each and every day. Our Brazilian Jiu Jitsu Classes in Frederick are a great way to build confidence, improve your fitness level, and stay prepared for any real-world altercation.
Learn more about everything we have to offer at Bowerhouse MMA by simply filling out the short form on your screen now!