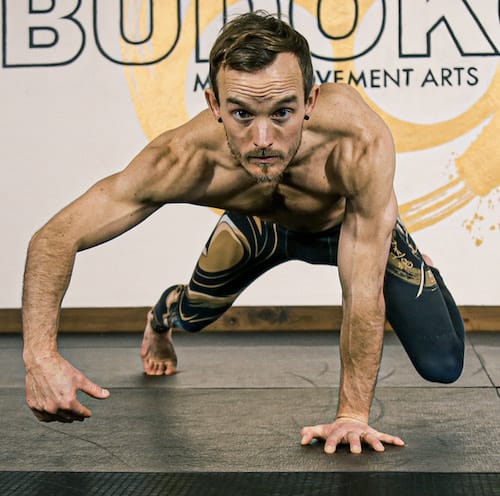 Kemba Quinn
Born in 1992 in Durban, South African Kemba Quinn is a Budokon Mixed Movement Ambassador and has spent the last 4 years working within the Budokon organization actively developing and teaching the system. He's currently based in Middletown, Maryland with his wife Emily Quinn, where they manage Budokon Online - the online resource for Budokon Mixed Movement and Living Arts.
Prior to being a Mixed Movement Athlete, Kemba spent his twenties at sea as a yachtsman, sailing across the Atlantic and Indian, and exploring the Mediterranean and Caribbean seas. Over the years, he honed his seafaring skills, from navigation and maintenance to the finer points of sailing, becoming a seasoned yachtsman in the process.
His unique background, combining his work-ethic and endurance from his yachting years with his passion for diverse disciplines, makes him a standout in the field. Today, Kemba is known for his unique approach to movement and living, carrying the torch for the Budokon System into future.